A year in the making, Kiwi Forest features our stunning kiwi nocturnal house, home to our Brown Kiwi: Awa & Māhina. The Kiwi Forest house provides Awa with a state of the art New Zealand forest setting and will immerse you in a true night-time forest experience.
Kiwi Forest also includes giant weta – Butterfly Creek is the home of the captive rear and release programme for the wetapunga – as well as other native species. The wetland walkway will take you past our Asian Short-Clawed Otters and onto a large platform where you can view hundreds of Short-Finned Eels.
KIWI FOREST
Our high-tech indoor nocturnal house is the highlight of Kiwi Forest. Our Brown Kiwi, Awa & Māhina are now set up in their new home which is the most modern and high-tech nocturnal house ever constructed in New Zealand. This exhibit also hosts a number of fascinating native exhibits including giant Wetapunga and skinks as well as a full-sized replica Moa.
The large viewing window provides visitors the best opportunity to be able to see these national treasures. A highly sophisticated lighting system simulates night time and encourages the Kiwi to be more interactive.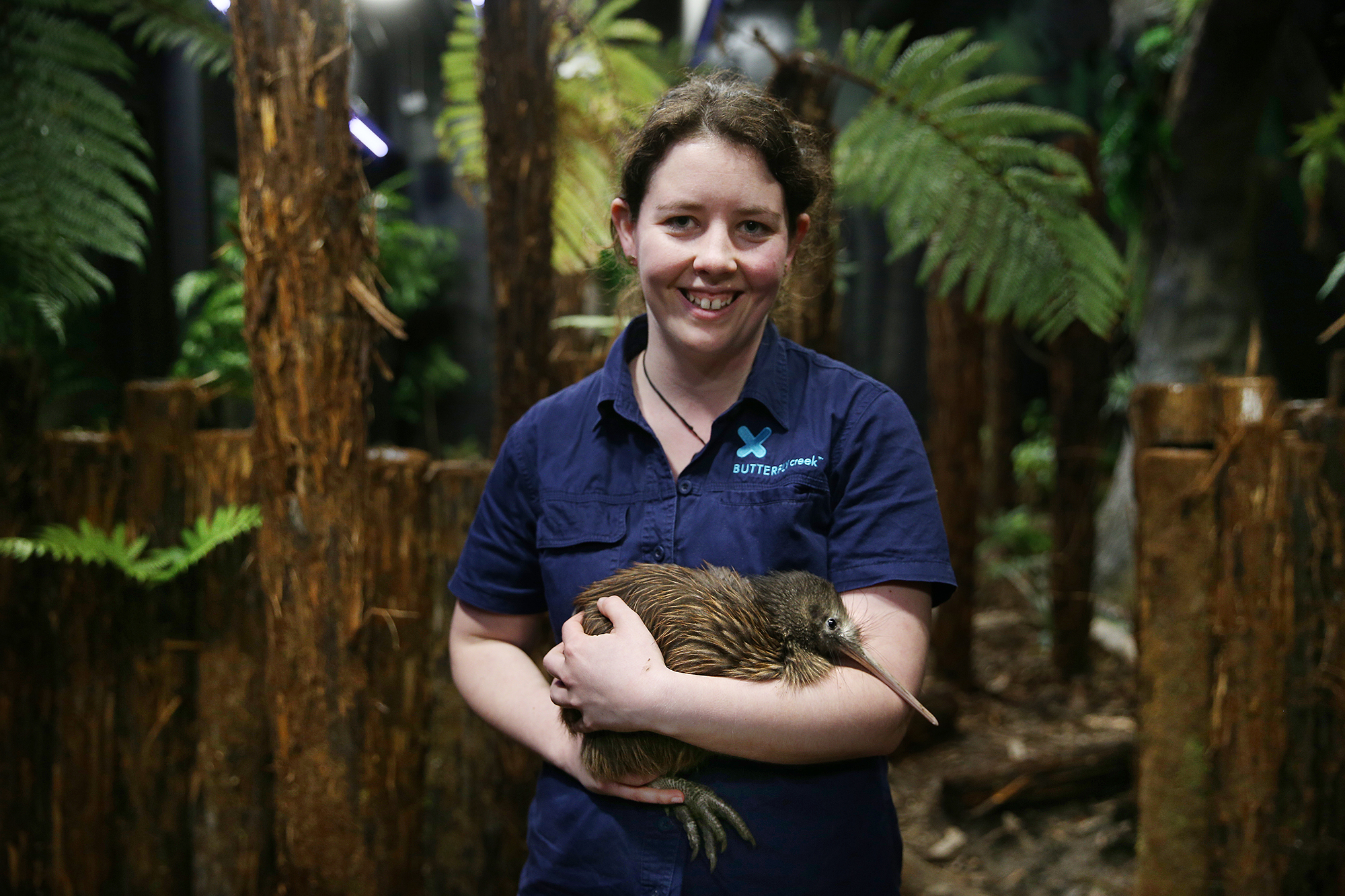 OTTERS
Once you leave Kiwi Forest you will head out on the wetland walkway which leads you on to our Asian Small-Clawed Otters. These cheeky little guys love splashing about in their pond and climbing up over the rocks and trees.
EELS
Head over to our huge eel feeding platform and view hundreds of lively eels. Our keepers run daily feeding sessions during the holidays, keep an eye out for our encounter map to see the latest schedule.